Welcome to the Sunday Surf, a tour of the
best blogposts I've read
throughout the week.
This boy works with his hands …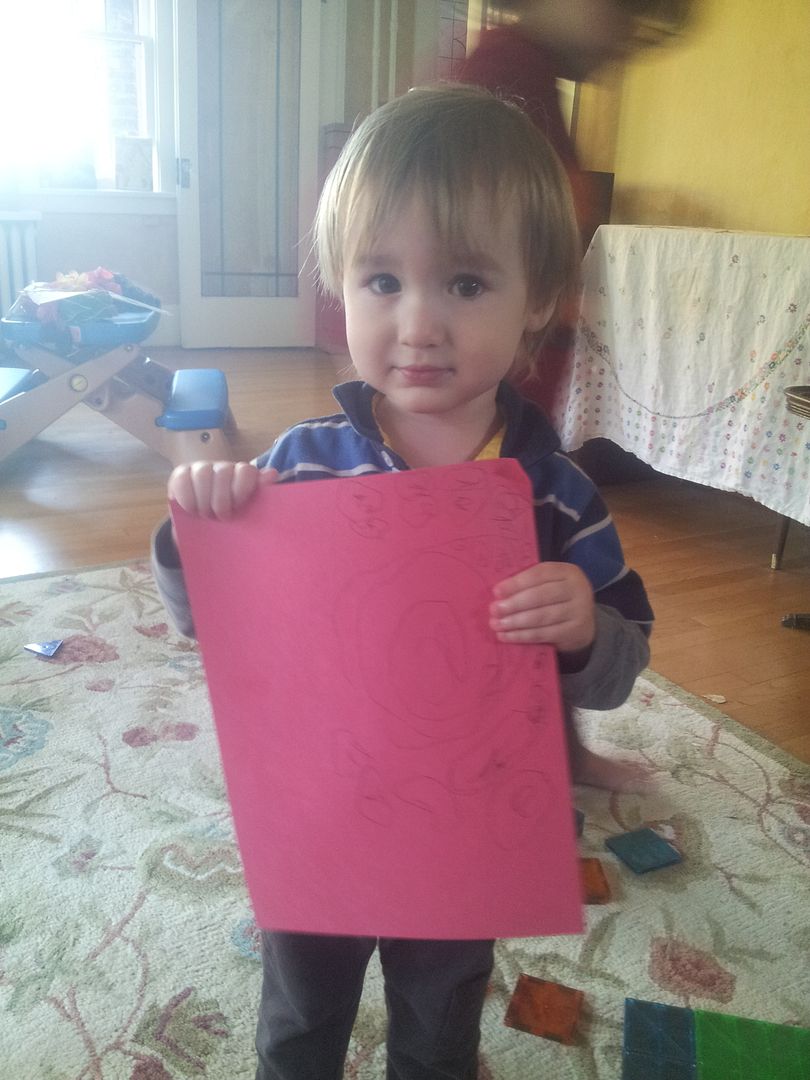 … and is an artist, too.
I've got a couple links for you this week, and then a few items of interest elsewhere!
Along the tracks:
I'm a contributor to a beautiful new book called
Nurturing Joy: Illuminating Everyday Enchantment
, featuring interviews with mothers and writers about what brings them joy.
Read more at my post:
What brings you joy?
I'm also a presenter at the
Healthy Child Summit
, where I'm talking about long-term breastfeeding. The summit is
free
, so go check it out now in its sneak-peek mode with
my affiliate link
!
All you need to do is register with your email address, and you'll be signed up for notifications on all the presenters, including
MINE on December 5
. Woo! The full summit will be available in February.
Carnival news:
Be sure to remember to work on your Carnival of Natural Parenting post when you're in your turkey stupor this next weekend:
Calling for submissions for the December 2013 Carnival of Natural Parenting: The More Things Change…
Find other carnivals on the
Natural Parenting Blog Carnival Calendar
, and add yours!
From LaurenWayne.com:
If what you need right now is not more writing but more finishing,
join me in National Novel Progress Month!
If you want to make some writing or editing
progress
this month, come along!
I'd like to
offer you some support as you work on your writing in November
, in whatever form it takes: novels, blogs, articles, poetry, or more.
Read the details and sign up for NaNoProgMo. There's still time to make progress!
.
Giveaways:
The companies in our guide are giving away over 58 products, subscriptions, and gift certificates, for a total combined value of over $2,500!
You can find coupon codes throughout the Gift Guide as well, for your holiday shopping pleasure.
After you're done checking out the incredible companies and prizes, jump down and enter in one or more of the
six Rafflecopter widgets
!
I have a review in 5 of the 6 prize packages; you can read more about the products I (highly!!) recommend right here:
We also have a fabulous giveaway for a DidyTai coming soon:
Getting excited about the DidyTai giveaway!
Lots more exciting giveaways on the natural parenting giveaway linky — add yours, too!
Natural parenting giveaways
Surf with us:
We love following along with fellow Sunday Surfers. If you have your own post of reading links to share, please link up your post on
Hobo Mama
or on
Authentic Parenting
. The linky will go live every Sunday, and you can link up any day that week. You only need to
add your post to one of the sites
, and the linky will automatically show up on both sites.
You can get the
Sunday Surf button
by
Jenna Designs
and some code to add to your post from my
Sunday Surf page
.
Check out
previous editions
for good reading, and you can find more shared items during the week at
my Tumblr blog, Hobo Mama's Shared Items
.