Think of this as an advance call for the
January Carnival of Natural Parenting
. We're taking December off so
Dionna
can babymoon, but the January carnival requires a little advance preparation: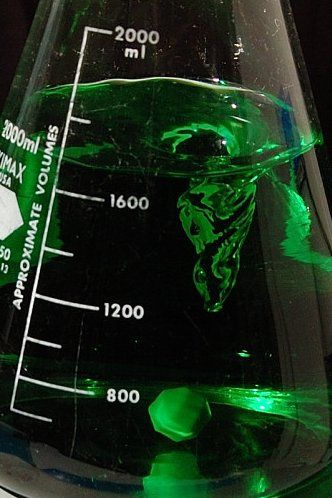 Experiments in Natural Family Living:

Have you ever been curious about trying a vegetarian/vegan lifestyle, going no 'poo, or doing something else to make your life (or your family's life) more natural or green? Try something for at least a week sometime before January's carnival and then share your experiences in your post.

Submission deadline: January 3, 2012.
To give you some ideas of what to try, we've come up with this list. You can choose something that's not on here as well, of course, and you can experiment for longer than a week if you're so motivated. Our apologies in advance that some of these do not lend themselves well to trying out in the winter or over holidays, so choose what works for you and your family — for a week, at least.
Personal Care:

Only natural products
Only homemade products
No 'poo (shampoo) for hair
No soap for body
Take 5-minute showers
Take fewer showers
Take family baths or reuse the water

Ditch the Disposables:

Cloth wipes for paper towels
Cloth napkins
Family cloth for toilet paper
Handkerchiefs for tissues
Reusable containers for takeout or leftovers
Reusable bags for groceries and toting things
Reusable wetbags for the diaper bag
Reusable water bottle instead of purchasing water
Bring your own travel mug when buying coffee or tea
Reuse, recycle, or compost everything

Menstrual Care:

Cloth pads
Reusable menstrual cups
Reusable sea sponge in place of tampons

Electricity/Gas/Fuel:

Turn down the thermostat
Use only the most energy-efficient way to heat/cool your house (wood stove, opening windows?)
Shut doors and turn off heat for rooms you're not using
Turn off all unneeded appliances
Make do without lights; go to bed during the dark hours
Allow a certain number of appliances on or electricity hours used per day
Turn off oven halfway through cooking and cook with residual heat
Eat fewer hot meals

Green Transportation:

Walk
Bike
Carpool
Bus
Scooter

Minimalism:

Put away a certain percentage of everything you own to see how it is to live without
Put away most of a certain segment (such as, all your clothes except for 10 items)
Live within a certain number of rooms in your home

Finances:

Don't spend any money for a week
Buy only used
Buy only from local businesses
Stick to a specific budget

Technology:

No TV
No computer
No cellphone
No email

Outdoors:

Go outside daily for at least an hour
Live outside

Housekeeping:

Only natural cleaners
Only homemade cleaners and soaps
Wash everything in cold water
Hang everything to dry
Hand wash clothes or dishes and reuse the water
Limit how much water you can use for a week and reuse, say, cooking water to water plants

Cosleeping:
Cloth Diapering:

Try cloth diapers for a week
Try only natural materials or flats (or some other diapering challenge)
Try elimination communication or nakey-butt

Babywearing:

Tie on a sling instead of using the stroller

Infant Feeding:

Try baby-led solids
Breastfeed or pump (if possible/desirable)

Food & Cooking:

Vegetarian
Vegan
Raw
Gluten-free
Sugar-free
Traditional foods
Weston A. Price
Paleo
Corn-free
Soy-free
Dairy-free
Raw dairy
No artificial ingredients
No food from cans or boxes / cooking from scratch
Local foods (say, 100 mile radius)
Homegrown foods (own garden or homestead)
Eat only from your pantry, fridge, freezer, and deep freeze without buying new food
No microwaving or nonstick cookware
Do a detox

Health:

Use only natural remedies (only if this would be prudent for you)
Use basal body temping or natural family planning for a month (don't blame us for any surprise results!)
Try chiropractic, acupuncture, massage, reiki, or other alternative therapy

Gardening:

Start a garden
Grow indoor food plants
Start composting
Start a vermiculture bin
Collect rain in barrels

Toys & Clothes:

Put away all plastic toys
Put away all battery-operated or electric toys
Wear only natural fibers

Education:

Our thanks in particular to Thomasin & Heather for helping us brainstorm.
Feel free to add your ideas in the comments. And if you want to "claim" one (no exclusivity promised, however), let other participants know what you're doing!