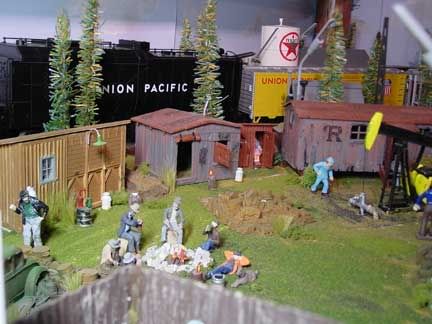 My parents are visiting this next week, and I've been trying to plan little excursions that might amuse them. We have to stay pretty close to home, because of needing to be called in at any moment to sign for the closing on
our condo
. Though I'm not all that hopeful of that, after the closing has been extended twice and the mortgage company is at a stalemate with the HOA over budget issues — sigh. But enough of that. My parents are visiting! Yea!
So, yes, they and we have not yet visited
Mount Rainier
, out of a lack of imagination as to what exactly one
does
there, assuming one is
not the active sort
. We're not going to start all that foolhardy climbing and snowshoeing and what not, when
Mount Rainier claims about 3 (active) lives a year
, and that's not even counting any
potential volcanic eruptions
! So, barring hiking and camping, and wanting to stay close to a getaway vehicle (just joking, truly), what do you do? Do you just drive around the foothills? Picnic on a slope? It's been mystifying me. I love Mount Rainier. I love looking at it from a distance. If I get up close, I won't be able to see it anymore!
Then I had a brainstorm and found what I thought was the perfect solution: a train ride around Mt. Rainier! I even found a little scenic railroad that offers such a thing, for what I thought sounded like very reasonable prices.
Then I went searching online for reviews, because the railroad's website was very sparse as to what exactly one would see on this "scenic" trip. As far as I could tell, the track is along old logging lines and the site caters more to historic train buffs, as opposed to sightseers.
I happened upon a travel site with two reviews in total. Both blasted the excursion, lamenting that all you could see out the windows were underbrush, more underbrush, and hobo camps.
Don't imagine I wasn't tempted to go anyway after that...