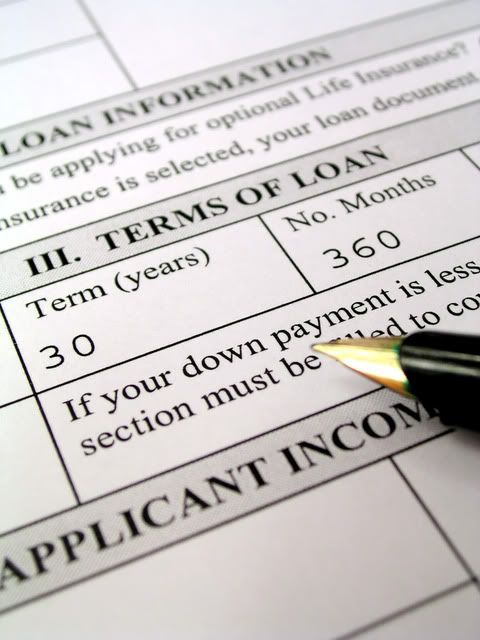 I've felt kind of out of it lately, because all my emotional energy has been going toward buying a house.
A 2-bedroom condo, to be exact, a half-block from the beach. It's a pretty sweet pad, if I do say so myself.
But not so sweet that my mind should be this taken over by the process of acquiring it.
I haven't been writing or commenting much lately, because all I've been thinking about has been this home-buying process, and I didn't want to write about that, for fear of jinxing it. Do I believe in jinxing? No. And, yet... Well, I think it's more that there are so many
if
s in our particular quest, and I felt vulnerable putting them out here. If it all falls through, then I'll have to admit that and feel stupid for ever mentioning it in the first place.
But maybe our journey and the resources we used can help some other low- to mid-income first-time home buyers (thusly was the demographic presented to me), so I'll give out a little bit of our course of action, and if you want details, feel free to email.
First, I'll point out that it seems to be a really good time to buy if you can swing it. Housing prices are low(er) almost everywhere in the U.S., and interest rates are very low as well. The place we're trying for is definitely undervalued right now. Now, no one can predict what will happen, if we're heading into a serious depression, where prices and rates will dip even lower. The common wisdom I've heard for my part of the country is that prices will stagnate for awhile, but interest rates will go back up. I am not a financial advisor or housing expert; do not take this as a prediction from Madame Fortuna. I only seek to point out that if you can afford it now but wait a couple years, you might not be able to afford it then.
To find helpful information and programs, I went to good old Google and typed in "first time home buyer Seattle." Substitute your location accordingly.
Using that method, I happened across the
Washington State Housing Finance Commission's website
. Might there be similar commissions in other states? There might. It's worth checking out.
The commission offers a
free, 5-hour intensive class for first-time home buyers
. Once you take this educational seminar, you're eligible to apply for various income-based assistance programs.
Washington in general and Seattle in particular have what's known as the House Key program. If your household is under the maximum income limits and your house price is under the maximum price, and if there are funds available in the House Key program (a big
if
, as we've discovered), you can potentially combine a
low-interest mortgage loan
with a
down payment assistance loan
(up to $60,000) with very low interest (3%) and deferred payments (30 years).
Another program we looked into was the
community land trust option
. There are various CLTs operating across the country and internationally, so see if there's one near you if you're interested. Again, there are income limits. The CLT operates as a nonprofit whose purpose it to keep housing affordable for generations to come. The one hereabouts buys the land under your house by gifting you an additional $100,000 on top of whatever mortgage amount you qualified for. You then lease the land back from the land trust for $35 a month as long as you live there. When you sell, you agree to forego a large portion of the appreciation to sell it at an affordable price to the next CLT wannabe. It's community-spirited and nicely do-goody. It also protects you in a down market by cushioning the effects of depreciation.
So, long story short, we're trying for House Key, but it's kind of like threading a needle to be poor enough to convince House Key that you need the assistance but rich enough to assure the underwriters that you can afford the monthly payments. After a whirlwind couple weeks of learning, hunting, offering, and switching lenders, we're twiddling our thumbs right now, waiting for the approval or rejection of our loan application. Time has suddenly slowed, and we have nothing to do but wait. And write, apparently.
So that's my current story, and those are the thoughts keeping me up at night. Here's hoping for good news, an easy move, and more interesting thoughts for the future as we continue to enjoy our life by the water!
And I'll try to respond to comments soon!