Here's
another of the parenting poems
I wrote for the
PAD Challenge
.
Prompt 29
:
"For today's prompt, I want you to title your poems "Never (blank)" with you filling in the blank with a word or phrase. Then, write a poem based off your title...."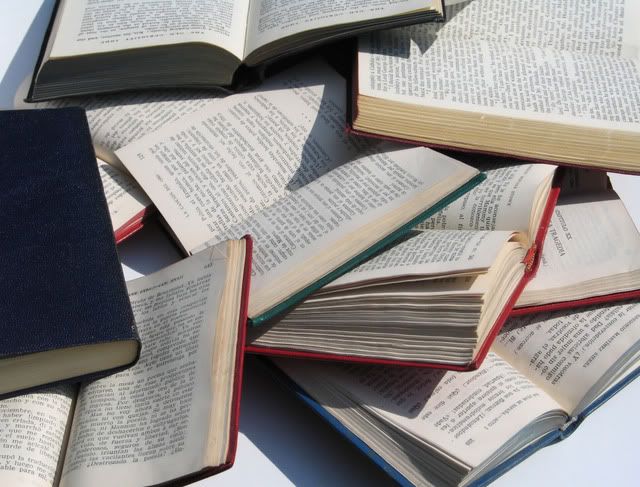 Never check out anything from the library again
You might as well give up, lame-o.
You've once again returned twenty items
of which you paged through two.
You have a baby now,
and reading's not for you.
It's gone the way of concerts and plays,
quiet church services where you could hear the sermon,
eating peacefully in a restaurant
without someone swooping your food off your plate
with a clumsily wielded knife,
then screeching to make heads whip around and glare,
and pushing the high chair over
from knee height.
Reading's not for you,
that careful paging through of paper,
tender paper that tears so easily you've found,
covers that get bent and dust jackets ripped off.
And there's so much to reading,
getting lost in the story,
in a paragraph,
just one damn sentence, please,
and it's no use,
because he won't let you now.
The lights are off, anyway,
for hours each day,
as you try to coax a raging monkey-child
to nap or bed,
and assuming there's light from the blinds,
he tears the book from your hand,
and assuming there's not,
it's a moot point in the end.
You keep a mini-library on the back of the toilet,
hoping to read a page while you pee,
but he follows you in,
and the stack grows taller,
until it's time to return them,
these unused, unread books,
that people who still read
are waiting for.
---
It's true! It's all true!