This is another in a series of guest posts by other bloggers. Read to the end for a longer biographical note on today's guest blogger, Nicole of Navelgazing. Nicole recalls how she and her husband didn't see eye-to-eye on the subject of infant male circumcision.
Guest post by Nicole of Navelgazing
"I want him to look like me."
My husband's rationale for supporting the circumcision of our future sons was based on the notion of matching penises.
I asked if he cared whether his own penis matched his own father's.
He didn't budge.
I pointed out that the touted health benefits of circumcision were overstated at best.
He still didn't budge.
I showed him the circumcision episode of
Penn & Teller's Bullsh*t
.
He reasoned that our future son would never remember the procedure. He didn't budge.
I told him that any of our future sons should have a say in any non-medically necessary permanent alteration of their genitals.
He said our future son would thank us for the procedure.
I said he might not.
He said he didn't care. Our future son should look like him.
I said "Over my dead body."
I did not always feel that way about circumcision. The first time I came across an intactivist website in the early 2000s I was repulsed. The site not only claimed that foreskin was necessary but told the stories of circumcised men who were trying to restore their foreskins. I thought it was the most stupid idea. After all, foreskin was just a bit of skin, right? It's not like circumcised men were really missing out. Best of all, they didn't need to worry about unhygienic smegma.
Smegma
is the word that I associated with penile foreskin for many years. I first learned about smegma in "Guidance," a class that was taught by our school guidance counselor. Guidance was supposed to help prepare our pubescent twelve-year-old selves for adulthood. The day I learned about smegma was the day we were learning about boys' bodies. I'm sure we girls snickered behind our hands as we learned that smegma was what those dirty uncircumcised boys suffered with when they didn't clean under their foreskins. Smegma was a running joke for the rest of the school term.
I did not think about circumcision again in any great detail until I came across an
article in Mothering magazine
several years later when I was learning more about natural living. For the first time I understood that my presumptions about foreskins, particularly the smegma issues, were based on myths. I learned the horrifying details of what an infant circumcision truly entailed. Foreskins could not be simply snipped off because the infant foreskin is securely attached to the glans of the penis. This meant infants had their foreskins ripped off. Worst of all, most infants suffered this procedure while strapped down with minimal to no pain relief.
Those brutal details were enough to convince me that I did not want this for my future sons. Yet this salient point from the article struck me:
"No one has the right to cut off any part of someone else's genitals without that person's competent, fully informed consent."
Why hadn't that occurred to me before? After all, I was a proponent of "No means no" when it came to women's bodies. I was horrified by circumcision when it happened to girls. Why had I never considered that boys had a right to decide the fate of their own genitalia?
I brought the
Mothering
article to my husband. We argued for weeks. Then came the ultimatum. Choose: circumcise or don't have kids! I succumbed and chose to have kids.
In late 2008, I became pregnant with our first child. I walked around with an airy smile for those first few weeks. I would place my hands on my belly as I tried to imagine who was growing in there. My body changed and as my hormones surged I felt the drumbeat of motherhood on a cellular level.
Protect... Protect...Protect...
I knew I wanted low-intervention prenatal care.
Protect... Protect...Protect...
I knew I wanted a homebirth with a midwife.
Protect... Protect...Protect...
I knew I wanted to breastfeed.
Protect... Protect...Protect...
I knew I did not...
Could not...
Would not...have it in my heart to circumcise if we had a boy.
So I brought it up again. This time we did not argue. We battled.
We did not know the sex of our unborn child but that did not matter. The battle lines were boldly drawn with neither party willing to step over to the other side. My marriage came very close to being undone.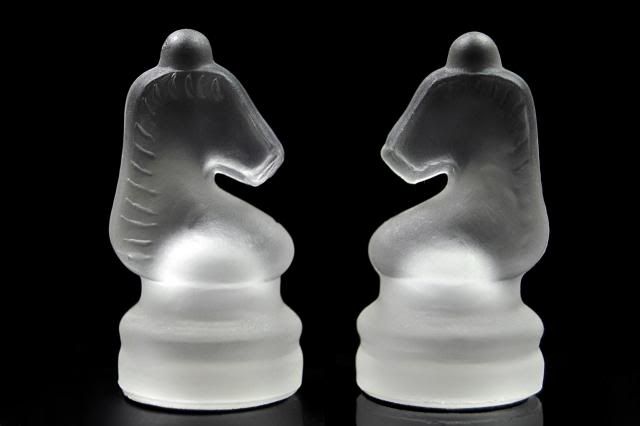 Then one day I stopped talking to my husband about circumcision. I decided to enjoy my pregnancy instead of living with constant stress. I would let him say his piece and then I would talk about something else. Eventually we convinced ourselves that we were having a little girl and the circumcision talk mostly drifted away.
I went into active labor on a beautiful Saturday, last mid-July. My husband and I drove across state lines to the home where we would welcome our child. We walked, we laughed, we held each other as I breathed through each contraction.
Very early that following Sunday, I grunted and screamed our child onto the bed beneath me.
"You're a...boy!" I eeked out breathlessly.
I looked at my husband who was smiling yet stunned by the fact that our son was no longer an abstract notion. In the midst of our joy I wondered how long we would last before the "C" word came up again.
We lasted one week.
Like dutiful first-time parents we took our son to a doctor's office for his newborn check-up to establish care.
"He looks great! Any questions?" The physician's assistant smiled.
"I have one." My husband piped in. "Our son, he's not circumcised..."
My heart tightened.
"...do we need to do anything special to care for him?"
I exhaled slowly and smiled.
And that was that.
I do not know why my husband budged.
However my husband feels about circumcision, I have faith that any future battle lines will be drawn around the three of us. Our bond with our son is deeper than foreskin. I see that bond in morning kisses and welcome home smiles. I hear it in the laughter of our play. I feel it when we snuggle together in our family bed.
That bond will nurture the traits in our son that matter like honesty, loyalty and respect. And that is how my son should match his father.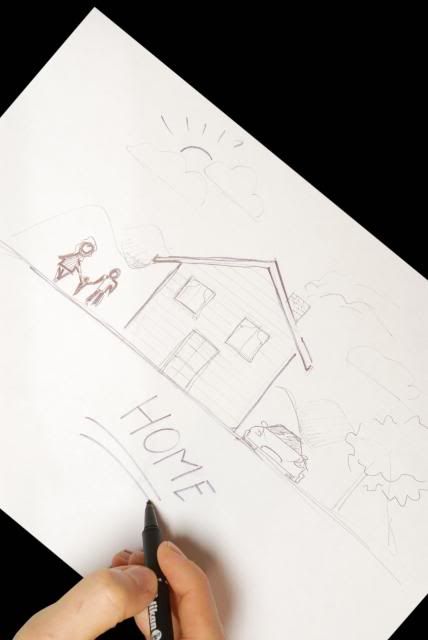 At age 16 Nicole left sunny Barbados for a wintry Midwestern state. Fourteen years later her interests include promoting breastfeeding and attachment parenting, particularly among other mothers of color. She homebirthed her son, and proudly smiled and gave a THUMBS UP at 8cm dilated, then discussed cultural competency and female genital mutilation in between contractions. She finally escaped with her family to a sunnier state. Read more of Nicole's writing at Navelgazingbajan.wordpress.com.