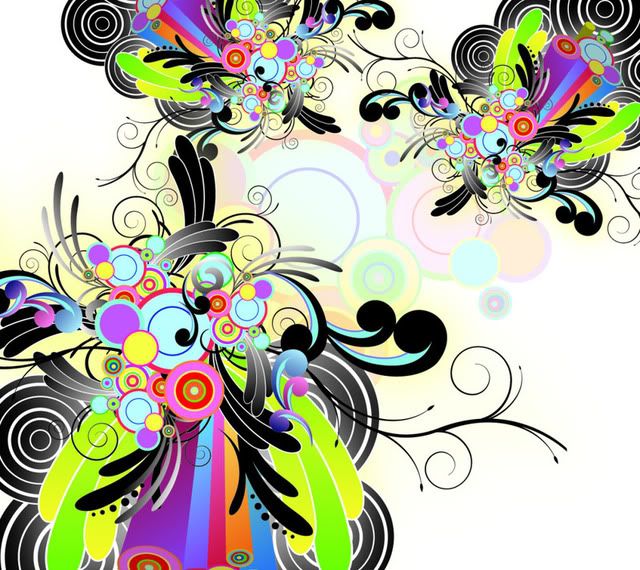 Since things are a
bit busy around here
with NaNoWriMo and ramped-up holiday sales, I had the idea that I could keep blogging in November and December if I changed up my style a bit. I usually end up writing posts with a bunch of references and links — it's not the writing itself that takes so long but all the compiling and fact checking.
And before you say it for me, I'll freely admit that it's not like those other posts are perfect! I'm just saying I get bogged down writing them.
So, I had this thought that I could try a more personal, freehand style for some of my posts this month, and not do
any
research for them and very little linking. 'k?
Well, if not, you can go peruse the archives or wait till January...
I love reading some of the random lists other bloggers put on their sites, so here's mine for the day. [I am sitting on my hands to avoid finding links to said bloggers. Ok, not literally, or else I wouldn't be typing.] Some of mine are truly random, and some are tidbits of potential posts. I might expand them one day, or I might leave them be.
• Today Mikko insisted on going up a "bridge" he saw: a concrete ramp at an apartment building. It was wide and gradual, and I figured it was a wheelchair ramp. Until I got to the top and we found ourselves on a balcony with only stairs to choose from there forward. Was this the architect's form of "
Ha ha, wheelchair users!
Take that"? [P.S. We hung out on that ramp for 10 minutes. Lots of time to think about the architect's intentions.]
• My sister-in-law loves that she nannies for twins, because she can take every
carpool lane
in the city, even the ones for 3+ people. Do babies count as passengers? Sam thinks it should be people who would otherwise be driving their own cars, but regardless of the spirit of the law, what is the letter?
• Before Mikko was born, Sam and I had a two-year stint running a cat-sitting business. I wasn't some cat maniac or anything, but I liked them a lot and it was a pretty peaceful business (except around Thanksgiving and Christmas; we routinely
choose awful businesses for holiday purposes
). I was always dismayed at the parents we sat for who were very distant about their cats, having no toys for them and feeding them the cheapest food and wanting us to come over only every other day and saying things like, "Oh, I guess I could try to find their brushes...but then they'll just be spoiled and miss the attention when we get back." They would say that
they just had no time for their cats now that they had children
, and it made me sad for the cats. Then I had a baby, and it took probably six months or so before my beautiful cat (and she is empirically beautiful — this has been confirmed by multiple sources) looked anything other than
wrong
to me. She was so...furry! And...furry! Not all smooth and plump and adorable like my newborn. And, still, two years later, I fight not to be annoyed with her when she wants attention, as if I've given up all my touching and nurturing and there's
none left over
.
• I am ostensibly at a
NaNoWriMo write-in
at a coffee shop and am sitting at a table by myself working on my blog. I got here late and couldn't quite figure out what group might be the write-in. There was really only one possibility, but none of them were writing. They're all just chatting away, and I didn't want to look like a
loser
and break in.
• I said no links, and yet I
specifically went looking
for that write-in link up there in case you didn't know what a write-in was.
Habits...
• I couldn't find a wireless signal when I first sat down here and I thought, How unusual but brilliant —
a coffee shop without internet
, so that you
have
to work! But then I changed tables, and there it is, strong and free. And so I've written 174 words on my novel instead of 1,667.
• I seriously adore my NaNoWriMo novel. It's making me
giddy with pleasure
. I went with a romance this year, and I can't
wait
to see how it turns out! Will they fall in love? Will they? Will they? [Answer: Yes! Yes! Yes!]
• The cashier at the coffee shop liked that my hoop earrings mirrored the circle pattern on my shirt. She said that's a mark in great artwork — 
repeating patterns
. I, my friends, am
Great Art
.
• We unearthed all three of our swimsuits and all three swim towels and made a trek to the pool this weekend. We could have made do without those particular, chlorine-infused towels, but
skinny dipping
is against the rules — our pool has a sign up that specifically states: "This is a family facility. Please dress and act accordingly." I do try. There was one woman there who had a young baby, probably around six months or so, though I'm not the best judge. She held her [after the baby was
dressed in pink
, I determined it was a she] under the vigorous shower stream for a solid five minutes to rinse off the pool nastiness and generous helpings of the dispenser soap, and the water and suds went over the baby's face multiple times. No fussing, definitely no crying, just a mild squawk here and there. Then the mother wrapped the baby in a towel and laid her on the bench while the mother dressed herself, which took at least another five minutes. Again, the baby just lay there, content and silent. I was
so befuddled
I couldn't even be jealous. Mikko was never that quiet — never. He always hated the pool shower, even when I turned away so the stream didn't hit him full on. And then I always had to either (a) hold him while trying to get dressed or (b) listen to him scream after I'd laid him down and try not to let him thrash himself off the table. I used to feel like kind of a failure for not being "AP enough" or "
Continuum enough
" since I still had such an angry baby, but as time went on, I got over it and realized: That's just the way Mikko is. So, watching this woman and baby in the locker room, I started thinking,
What if this woman runs a blog?
And what if she posts to her blog tonight about how her baby's so laid-back and content because of the awesome way she parents?
• Enter to
win a fleece mei tai
. I can't stop
promoting that sucker
.
• A friend of mine in real life held a giveaway of an item she made. Since it's a private blog, eight of her friends entered, and she was racked by sadness that she could award only
one
person the win. I feel the
exact same way
about this baby carrier giveaway. Every single entrant seems
so worthy and so lovely
, and I feel bad in advance that nearly all of them will
not
win. It makes me want to raid JoAnn's for all their attractive fleece [hint: a few bolts at most — seriously,
John Deere prints??
] and make as many mei tais as I can.
• I'm in the middle of redesigning my site. Have been for months now. I was thinking of doing a vote for which of several choices was best but then realized — I might not agree, and then I'd either have to (a)
ignore the voters
or (b) live with the results. So I'm deciding in private... Stay tuned.
• Are you
bored
yet?
Back to noveling.