I love seeing other bloggers' giveaways. Every once in awhile, I get the urge to share the good news, and this is one of those onces.
Plus, I'll be spending the weekend busily working on a submission to the
Carnival of Breastfeeding
, so I'll let these other delightful blogs fill the void for your visiting pleasure.
Herewith are some current giveaways in parenting blogland, with a lot of wonderful finds for pregnant or breastfeeding mamas. Please let me know if you want a good giveaway promoted that I've missed.
Full disclosure:
I've of yet entered none of these, though I might, and mentioning it here might give me an extra entry. Hey, win-win. So far in my bloggity time, I've
won one giveaway
, and
it was a great one
! I highly recommend winning if you can swing it.
So, here are your chances!
• [I'm emphasizing this (Oct. 22).] Check the
Grosgrain
section at the bottom for some of her newest jewelry giveaways!
• [I'm adding this in (Oct. 20).]
Crunchy Domestic Goddess
is giving away a
Shaklee Basic H2 cleaner sample
. It sounds fab. Enter by
Oct. 30
.
• [I'm adding this in, too (Oct. 21).]
Lucy & Ethel Have a Baby
is giving away
a pair of bumGenius BabyLegs
. Yes, you read that right. Enter by
Oct. 27
.
•
Breastfeeding Moms Unite!
is giving
away a
Bravado Allure Underwire Nursing Bra
, the first underwire bra in the well-respected Bravado nursing line.
My boobs personally can't live without an underwire
, so kudos to Bravado for lending us buxom breastfeeders some extra support! Enter by
Oct. 22
. Bravado itself is also
hosting a sweepstakes for a lingerie collection prize pack
, so check that out as well if you need more nursing underthings.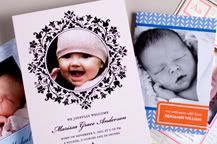 •
Blacktating
is giving away a
$25 Tiny Prints gift card
. They have seriously adorable card designs for every occasion (birth, invitation, holiday, and so on), so you'll have no trouble frittering away your gift card in short order! The only problem would be choosing from all the options! Enter by
Oct. 23
.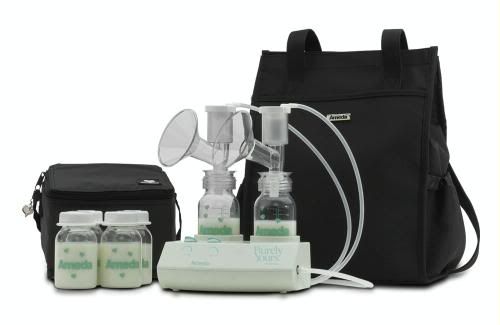 • Wow. As part of a blogiversary celebration,
Mommy News & Views
is giving away a whole host of wonderful, mama-specific items. I won't list all of the prizes and entry deadlines, but here's a sampling:
Ameda Purely Yours Breastpump (Oct. 31), Annee Matthew scoop-neck henley nursing top (Oct. 17), Belly Bandit Post-Partum Compression Band (Oct. 20),
Concept 9 Maternity belly band for pregnancy and nursing (Oct. 21), Easy Expression Hands-Free Pumping Bra (Oct. 23), "I Make Milk — What's Your Superpower?" retro t-shirt from Expressiva Nursingwear (Oct. 24), Fancee Free bamboo nursing gown (Oct. 25), Ina May's Guide to Childbirth (Oct. 28), Glamourmom Nursing Bra Tank (Oct. 28),
Nursing Bra Washing Cube (Oct. 30),
Japanese Weekend pajamas for pregnancy or nursing (Oct. 31), Kadin James Designs Circle of Love Pendant necklace (Nov. 1)
. Go to her blog for the rest of the items so far, and keep checking back for more items to be posted for the rest of the month of October. This blogger knows how to celebrate a blogiversary!
•
Over Thirty Mommy
is giving away an
Annee Matthew Criss Cross Pajama Set
, for pregnancy wear or nursing wear (enter by
Oct. 31
), a
SmartZip Sleeper
that zips open from the bottom up to allow for easy nighttime diaper changes or EC-ing pottytunities without getting the rest of your bundled baby chilly (enter by
Oct. 31
), and
Shaklee Basic H2 Organic Super Cleaning Concentrate and spray bottles
(enter by
Nov. 2
).
•
Natural Birth and Baby Care
is giving away a sweet
wooden bear toy from Linen Kids
. Enter by
Oct. 20
.

• This isn't a standard giveaway, but if you
donate to RAINN
(Rape, Abuse, and Incest National Network) through
Celebrating Life and Bringing Awareness To Abuse
by
Nov. 30
, you'll be entered into a giveaway for a surprise. RAINN is a nationally recognized nonprofit organization seeking to prevent sexual assault, help the victims, and ensure that rapists are brought to justice.
And then I wanted to highlight a
couple sites that do giveaways
so often that it would be silly for me to try to keep up! If you like giveaways, you might subscribe to their feeds so you can keep updated on the new ones as they come along.
•
Look What Mom Found...and Dad too!
sponsors giveaways for products of special interest to parents. Current contests include
your perfect handbag (Nov. 4), Disney DVDs (Nov. 1),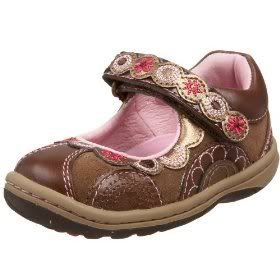 Stride Rite toddler shoes (Oct. 21),
and
Halloween costumes (Oct. 20)
, and there's also a
weekly McLinky round-up
where bloggers can submit links to their own giveaways. I don't actually have the energy to keep up with all those giveaways, but I can see it being a great opportunity to promote any giveaways you or a bloggy friend might be hosting.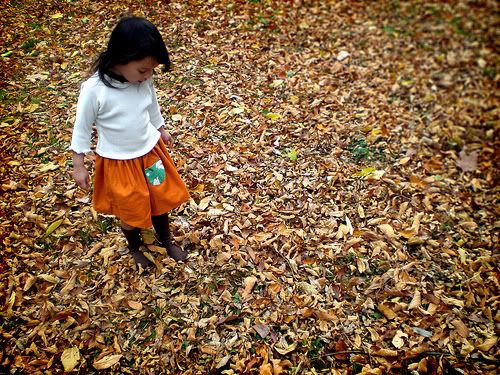 • Ok, this one I'm really excited to be promoting, even though it doesn't need my help. If you haven't been to
Grosgrain
, you're in for a treat. It's one of those sites where you just want to soak in the beauty.
The blog is run by Kathleen, a mother and self-taught seamstress and designer who gives away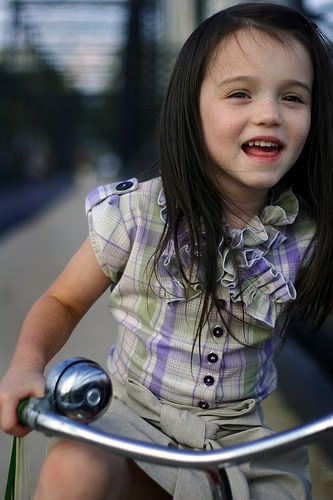 her lovely creations. They generally have a vintage and feminine touch, and they're all just exquisite. She and her adorable daughters model the finished works for the giveaways. Besides offering her own adult and children's clothing, she hosts giveaways for reputable companies and keeps a running list of
other unique giveaways
and clues you in with plugs for beautiful products and
sewing and craft tutorials
to help the clueless (like me) figure out how to make some of these fabulous things for ourselves. Right now
two Halloween costumes for Alice in Wonderland are up
(enter by
Oct. 25
),
as well as
How Much Fabric? reference cards, Owl and Pussycat masks,
and
an Orangepoppy necklace
. Now, for the clothing giveaways, you or your kidlets have to fit the particular size that has been made, but she's talking about selling the items as well, so if you fall in love, maybe you can negotiate something! The beautiful images in this section are
used with permission of Kathleen of Grosgrain
, and I'm so glad to have them prettying up this post.
[Added Oct. 22:] Grosgrain has put up some fabulous jewelry giveaways, so check them out. (The nice thing about necklaces is they fit anyone!) As mentioned before,
an Orangepoppy necklace
. Also,
a gift certificate to Vivi Reborn
— Vivi Reborn looks so very interesting. The designers there choose vintage materials and make new, sophisticated, and unexpected creations with them.
Yellow Finch Designs
is giving away a classic turquoise graduated bead necklace. Every woman needs one of these! (Well,
I
think so, anyway.) There's also a gift certificate for
adorable girls' clothing at an etsy shop
, so go see and drool.
All right, that's all I've got for now. Let me know if you find anything else wonderful to enter. Go forth and
win!