I've been clear that I personally
don't enjoy using breastfeeding cover-ups
. But I've never been this hilarious about it, from
One Hot Mama
:
"I noticed a disturbing trend -- several hot mamas nursing their babies UNDER goofy, attention-grabbing aprons, for lack of a better word!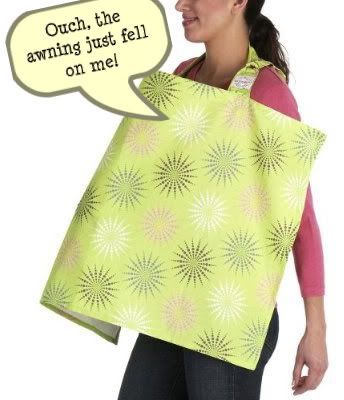 ... [Y]ou're fooling no-one when your baby disappears under a graphic tablecloth that leaves you looking like you accidentally left the table with it tucked under your chin. You might as well get a neon sign that says, 'Bare boobies -- right under this fabric!'"
I was outright snickering when I got to tablecloth.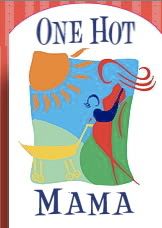 One Hot Mama, aka Roxanne,
blogs
and has a
mama boutique
with everything from BellaBands to hip maternity jeans to Hotslings (but no nursing tablecloths), with very reasonable shipping, which is always a plus! You can check out both and continue to enjoy her stylish writing and her wisdom. I don't know her and haven't even yet commented on her post, but I couldn't help but share the snarkiness.
One of the best things about blogging is getting to know all these other wonderful blogs out there! I put all the RSS feeds into
Google Reader
so I can track any updates, and then I click over to read them in context. I love comments on my blog so that I can find all you marvelous writers out there, so keep them coming.
That reminds me -- I need to go update my Favorite Blogs list. If you have any link suggestions, feel free to pass them on!
P.S. My apologies to
Hooter Hiders
and the like for making fun -- we're all on the side of breastfeeding, and I know you're doing what you think will help. Look, I even gave you a little link love in case someone disagrees with me vehemently and wants to buy one in protest. It's not your fault that I hate what your product represents -- I don't believe that there's shame attached to feeding our babies.