A babymoon is the perfect time to post craft tutorials.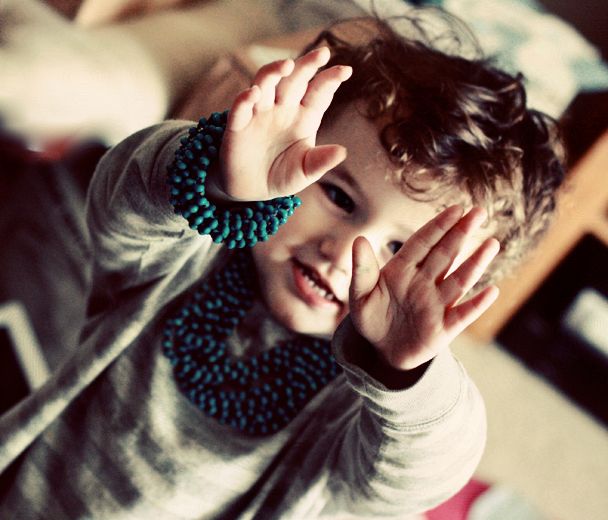 Guest post tutorial by Mikko
There are three special steps to making a necklace.
1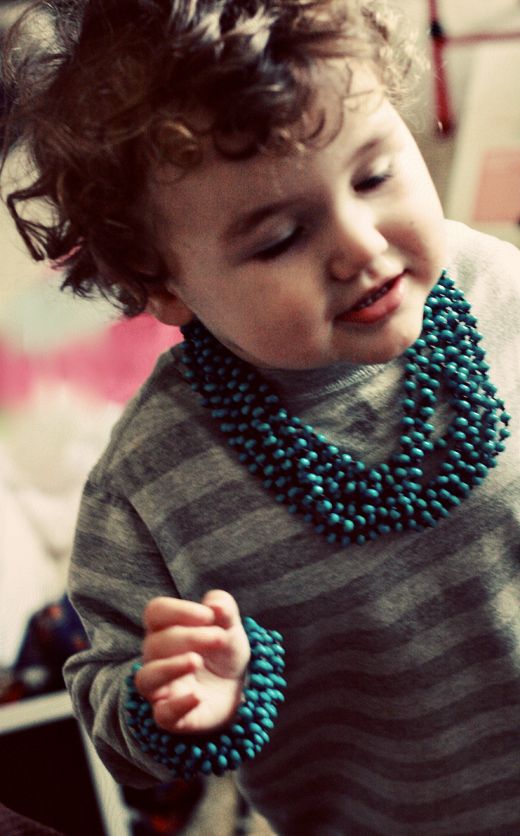 Step 1.
Put on a bead.
Step 2.
Get some string.
Step 2.
Get a neck.
Step 2-2.
Tie it on.
That's it!
Three special steps!
---

1 "Three special steps" is from Special Agent Oso.↩