I should totally
go live here
.
Only $350 a month!
(Click images to view them larger.
You might have to click again in the new window to zoom.)
Favorite lines:
We dont use heat besides the fire place and individual electrical heaters every now and then when it's getting too cold to move a finger. We're not vegan and we smoke but we recycle as much as we can, cook a lot, brew our own booze, avoid using plastic bags, trashy/pre-made food and chemical detergents, soaps, cosmetics... and well we dont wash all that often in the first place ha.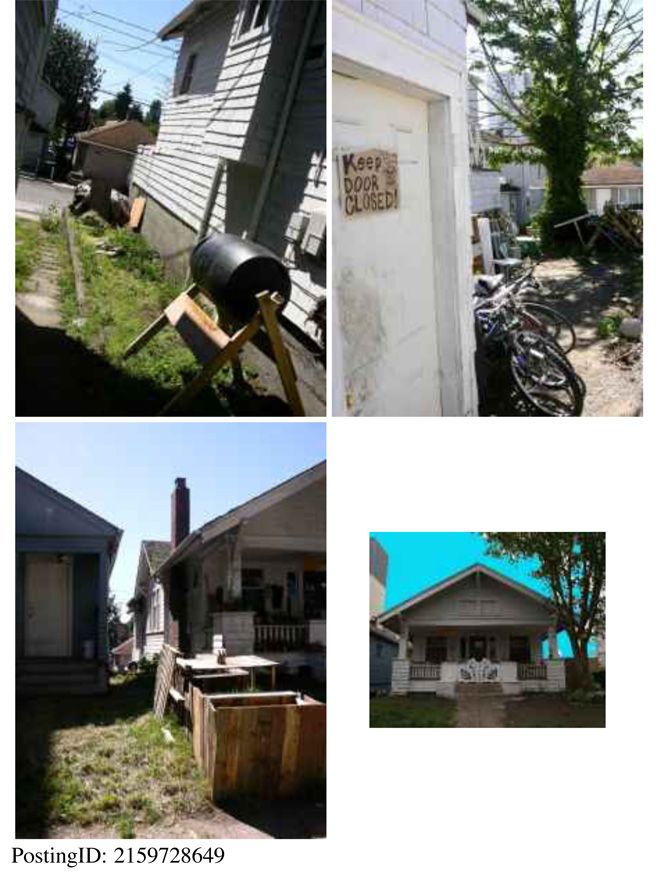 This is a
current
listing, brought to my attention through my
Google Alerts
search for "hobo mama," so
jump on it
if you're interested. The room's available first of the month! I'll see you there.
P.S. I'm not making fun
of
these people; I just think it's the height of awesome that they called it a big fat hobo mama house and couldn't resist posting.
Cheers to nonconformist, community-oriented, not-at-all liberal frat houses and hippie dens!