Today's "Wordless" Wednesday inspired by this
No Time for Flashcards Valentine's Day collage
, though there is a more recent
shamrock collage
as well.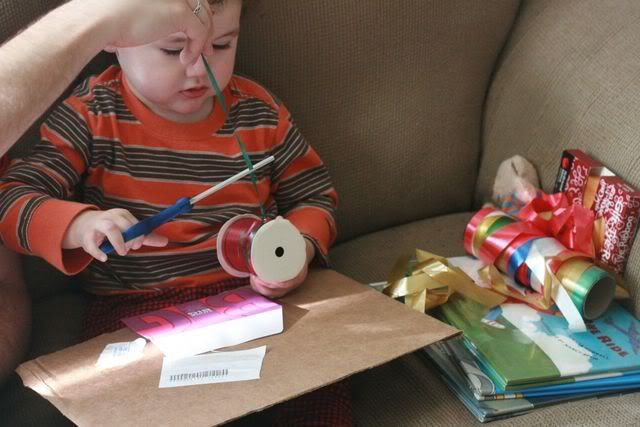 Special art supplies? Bah. Let's use leftovers and recycling (i.e., trash).
Dedicated art space? ... Um, how about the couch?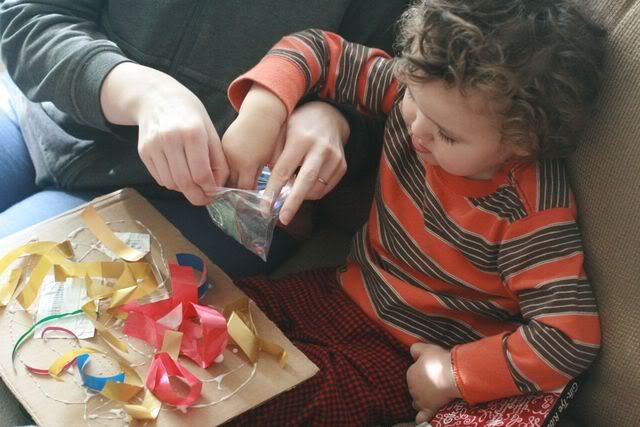 Sprinkling glitter star confetti. I bought this confetti an eon ago to put into letters.
No one enjoys getting confetti in letters, I soon found out.



Collage #1



Collage #2



3D view

They look almost like my inspirations, yes?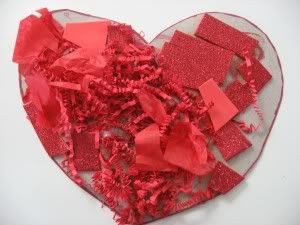 No Time for Flashcards: Collage Heart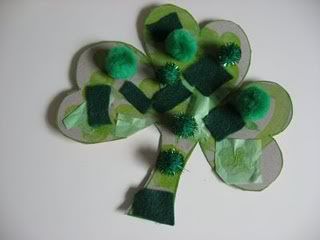 No Time for Flashcards: Soft Collage Shamrock
And this, my friends, is why I don't run a craft blog. Fortunately, my 2-year-old doesn't know the difference and keeps asking to cut and glue. Thanks for the inspiration,
Allie
!