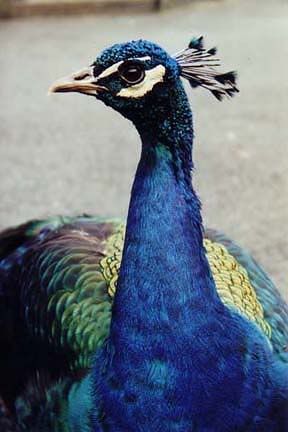 I am fulfilling
so many resolutions
right now
you'd be shocked
.
I am taking Mikko to the zoo, because he wants to see the peacock, and the peacock he shall see. If we play our cards right, which we usually don't, we will have
more than an hour
to enjoy the majestic bird before the zoo closes.
Sam said to me the other day that he noticed I hadn't exploded in anger recently. It was the day I'd woken up
soaked in pee
from our
purportedly potty-trained
, cosleeping two-year-old. (I'm currently writing a review of a potty seat, and I think anytime you talk about how your toddler is potty independent, there is some balancing of the cosmos and you get peed on.) Sam went on to say, Like getting peed on this morning — you didn't even swear.
Now, to be honest, I think I was just too sleepy to think up any good ones. And maybe I've just been lucky lately on the emotional front. And there was a certain part of me that thought Sam was patronizing me, laying it on thick so that I would
"keep up the good work!"
— not unlike Mr. March and Marmee (which
Swistle reminded me of
). But I looked more closely, and Sam was being sincere, so I decided to take it as a compliment and not an excuse to, you know, get angry to prove I hadn't changed.
We started talking about how, when we're taking full-time care of our son, we can actually be
more
patient,
more
understanding,
more
even-keeled — for the most part, you understand! — because, well — why? Maybe because we're exposed to Mikko more and therefore understand him better. Maybe we adjust our expectations to reasonable levels. Maybe we just
bond and feel connected
and feel more like partners, parent and child, than antagonists, parent vs. child.
Now that I've said that, of course, the same gods who caused Mikko's bladder to erupt prematurely will cause me to let loose a tornado of swears at the zoo. I've got to watch for that.
And the peacock. Beautiful bird. Lovely plumage.
Off we go!