When I was looking for a picture for my
holiday Carnival of Breastfeeding post
, I came across a bunch of good runners-up. For a little early Christmas present, here they are!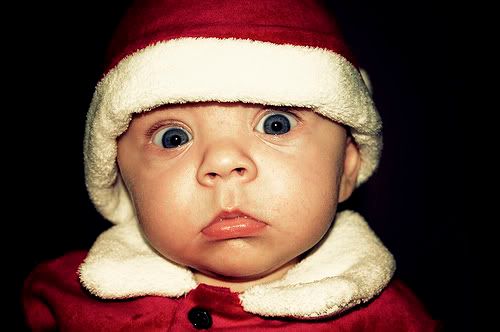 "Baby Santa," from kkbutterfly01 on flickr (cc)

"Best gift," from NVJ on flickr and Motherhood-Moment.blogspot.com (cc)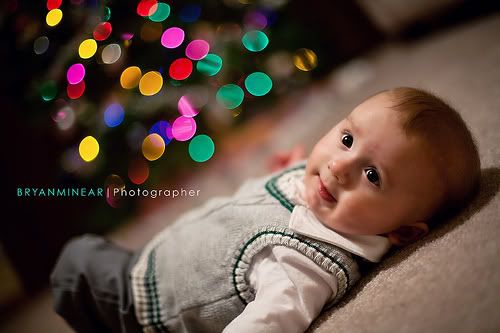 "Baby's First Christmas," from bryanminear on flickr and www.bryanminear.com (cc)

I used this before but didn't notice it was Christmassy until I looked closely at the stockings. It's titled "aunt megan discusses breastfeeding," which makes me happy. From sean dreilinger on flickr and www.durak.org (cc), who linked back to me. I don't know why it always surprises me that people I link to find me, but that also makes me happy, especially since I love sean dreilinger's photo stream in general.

I had to include a great Mary-breastfeeding-Jesus picture. The Virgin With the Green Cushion, by Andrea Solario. See Breastfeeding 1-2-3 for a joke.
And to make you laugh some more...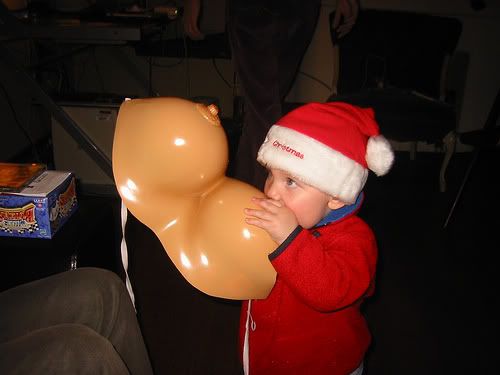 A 10-month-old who knows even what fake breasts are for. The caption: "I swear, he did that without us coming up with the idea. However, after he did it we spent a lot of time trying to convince him to do it again." From Scrunchleface on flickr (cc)