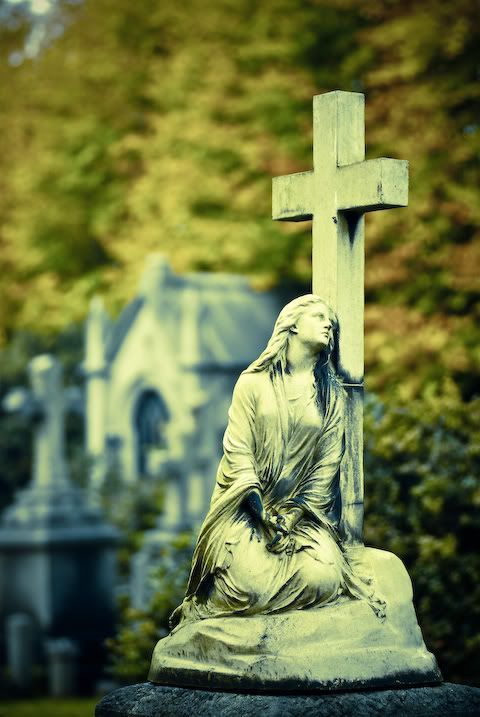 I was praying last night, which is something I haven't done directly in awhile, and with thoughts of Easter, I thanked God the Father for letting go of Jesus the Son for death.
And it's so commonplace in our religion that I often gloss over the meaning there or think of it only in spiritual terms.
But last night I had a visceral kick to the stomach at the thought of letting my baby die.
There are too many deaths of children around me, and each one is too, too much. Too much pain, unbearable, there-are-no-words suffering.
It's not right. Children shouldn't have to die before their parents, and parents shouldn't have to endure that.
Today is Easter, and it's the day of hope, of rebirth, of life returning. I grieve with those who are grieving today, and I wish us all hope and new life.